Pretty much everyone could use some extra cash in their pocket, especially during these times of economic uncertainty.
But the idea of making $30 in 30 minutes sounds like a gimmick, doesn't it?
It's true that – despite what many shady websites and companies would like you to believe – there are no authentic "get rich quick" schemes.
However, scoring some extra pocket change quickly is a different story. You might be surprised to learn that there are quite a few legitimate options out there!
So if you're in need of some extra cash on the double, follow these tips to put some moolah in your pocket with minimal time and effort on your part!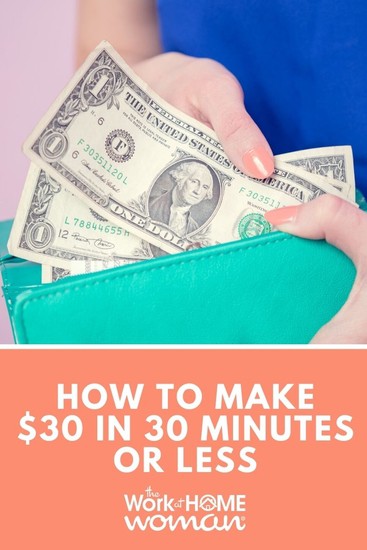 1. Sell Your Unused Gift Cards
Still have a few gift cards kicking around since Christmas that you know you'll never use?
You can sell them for cash quite easily. Services like Cardpool will buy your unwanted gift cards for resale to…