Today in Feminist History is our daily recap of the major milestones and minor advancements that shaped women's history in the U.S.—from suffrage to Shirley Chisholm and beyond. These posts were written by, and are presented in homage to, our late staff historian and archivist, David Dismore.
---
April 27, 1904: A victory today for female teachers who wish to marry, and for women's rights in general!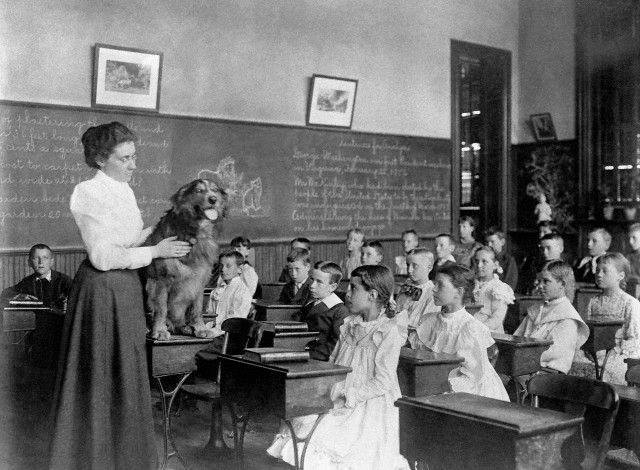 The New York Board of Education has just voted to reinstate Jennie Patterson Vandewater after she was dismissed from her teaching position at P.S. 58 in Queens as a result of having married. The Board concluded that it is now useless to try to enforce its traditional prohibition on married women teachers due to a recent Court of Appeals decision (Murphy v. Maxwell, 177 N.Y. 494), and growing public opposition to the rule. 
The regulation originally read:
"No woman…